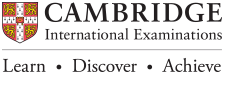 Click to access Cambridge International Examinations website
Enko Education offers the prestigious and world-reknown programmes of Cambridge. Cambridge is well-known to parents, universities and the professional world.
Cambridge Secondary 1 is typically for learners aged 17 to 19 years. It leads to the prestigious and internationally-recognised A Level qualification.

The syllabuses prepare learners for university study, which is why universities worldwide value and recognise Cambridge International A Level qualification. Cambridge International A Level develops learners' knowledge, understanding and skills in:
 In-depth subject content and independent thinking
Applying knowledge and understanding to new as well as familiar situations
Handling and evaluating different types of information source
Thinking logically and presenting ordered and coherent arguments
Making judgements, recommendations and decisions
Presenting reasoned explanations, understanding implications and communicating them logically and clearly
Working and communicating in English.
Cambridge offers a choice of 55 subjects from which school chooses its own combination to offer an individualised curriculum. Learners can choose to specialise in a particular subject area or study a range of subjects.
Cambridge A-Level examination is taken at the end of the two-year course. Each subject that a learner takes receives a separate grade. Grades are benchmarked using internationally recognised grades, which have clear guidelines to explain the standards of achievement. The Cambridge International A Level is reported on a grade scale from A* (highest) to E (minimum required performance).